Blog
Summer Institute for Union Women - Instituto de Verano para Mujeres Sindicalistas, 2023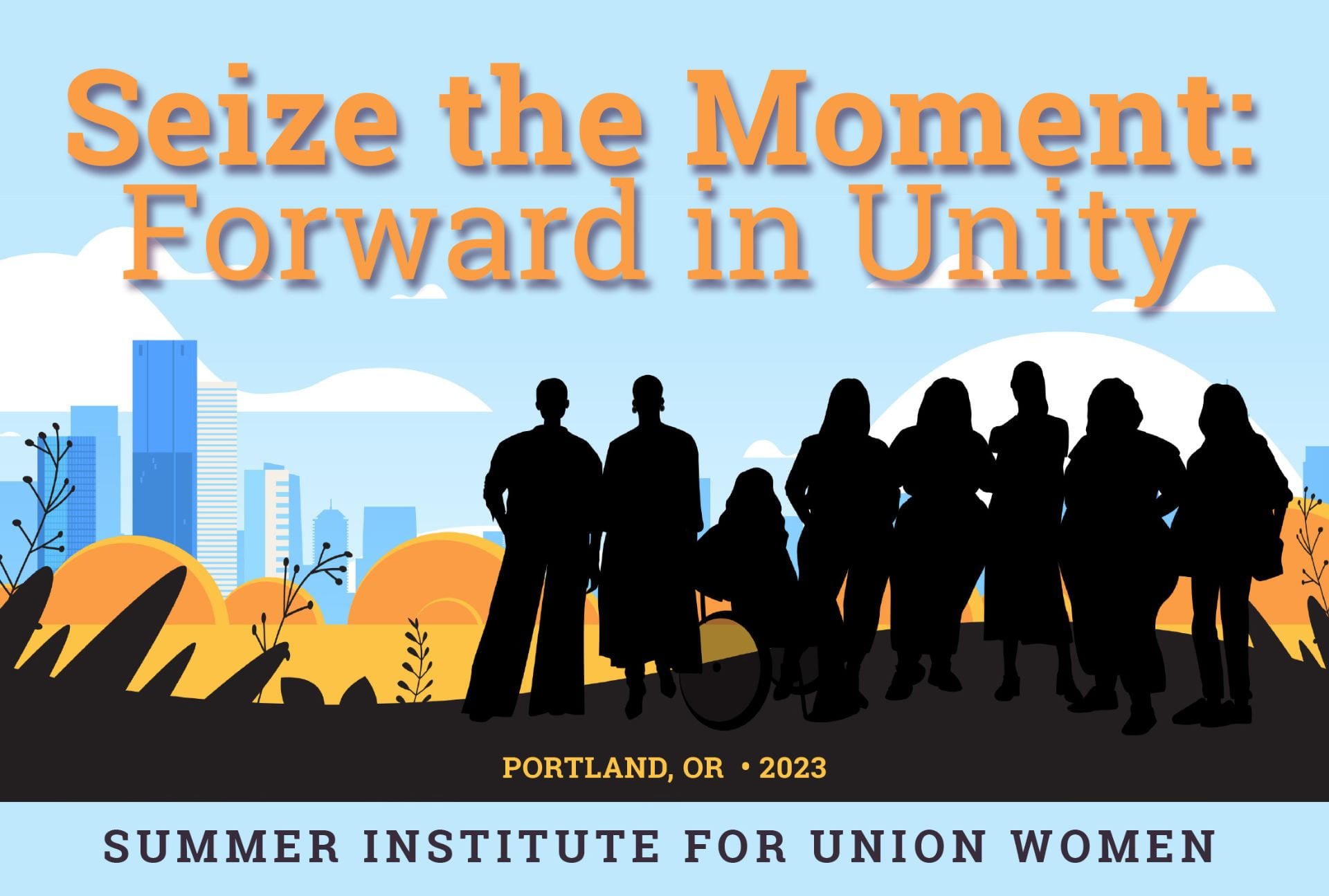 Summer Institute for Union Women
University Place Hotel
Conference Center
June 25 – 28, 2023
Portland, Oregon

Instituto de Verano para Mujeres Sindicalistas
University Place Hotel
Conference Center
25-28 de Junio de 2023
Portland, Oregon
Download a flyer to distribute here
Summer Institute for Union Women is a comprehensive leadership institute consisting of skills building workshops, cultural activities, and education sessions designed to expand our understanding of solidarity and rebuild connections across our region. This event is for all cis and trans women, non-binary, queer, questioning, and those who are comfortable in a space that centers our experiences. Contact rwhittak@uoregon.edu for more information.
El SIUW de este año es un instituto de liderazgo integral, compuesto de talleres de capacitación, activ- idades culturales, y sesiones de formación diseñados con el propósito de expandir nuestro conocimien- to sobre la solidaridad y reconstruir nuestras conexiones en toda la región. Este evento es para todas las mujeres cis y trans, no binarios, queer, en cuestionamiento y todas que se sienten cómodos en unespacio que centra nuestras experiencias. Para obtener más información: rwhittak@uoregon.edu
Registration opens March 17 | La inscripción se abre el 17 de Marzo
$1300 for conference, hotel, and meals | $1300 para conferencia, hotel y comidas
$700 for conference & meals only | $700 solo para conferencias y comidas
$150 for Monday's workshops, panel, and dinner | $150 para las clases, el panel
We are excited to hand off the hosting of this conference to the Oregon Labor Education and Research Center after hosting a virtual national gathering in 2021 and an online regional institute in 2022. Full and partial scholarships available - register today and lock in your spot for 2023!