Facility Hours and Rentals
South Seattle College's Georgetown Campus is a premier training facility that provides rental space for training and workforce development events for 25 to 100 people.
Facility Hours
Monday - Friday: 8 a.m. - 4 p.m. 
Contact
Betsy McConnell-Gutierrez
206.934.5134
Betsy.McConnell-Gutierrez@seattlecolleges.edu
Rental Information
Room Rates
Classroom/Conference Room/Lab:
$75 Four-Hour Rate (If time is in both the morning and afternoon, this is counted as a full-day as we cannot book around this time period)
$150 Full-Day Rate
Large event space C110 and C111 combined $300 Full-Day Rate
$400 Multi-purpose room C122
Facility rentals may be arranged for:
Apprenticeship Meetings
Board Meetings
Lectures
Safety Training
Workshops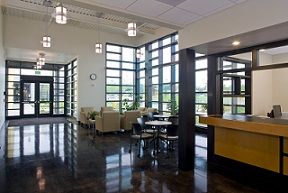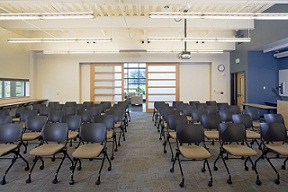 Forms and Neighborhood Information
Parking and Related Fees
$75 for audio visual set up.
Parking is available for $3 a day. Attendees pay at the parking kiosks located in front of the Colin Educational Hall and entrance to Building B.