Facility Hours and Rentals
Event Space Rentals Update:  
South Seattle College campuses are currently operating primarily remotely in response to COVID-19 with plans to reopen when public health conditions allow. Learn more.
While we are not currently hosting indoor events, we are still taking reservations and will work with you to support your event when the campuses reopens. Our event staff is devoted to the highest sanitation standards to make sure your guests are comfortable and safe. Please contact us for more information: 
Matthew DiMeo, Director of Auxiliary Services
Email: Matthew.Dimeo@seattlecolleges.edu
Phone: 206.934.6613
Fax: 206.934.6612 
South Seattle College's Georgetown Campus is a premier training facility that provides rental space for training and workforce development events for 25 to 100 people. Additional rental spaces are available on our West Seattle campus.
Georgetown Contact Information - General Inquiries 
Phone: (206) 934-5803
Email: jason.iloreta@seattlecolleges.edu
Facility Hours
Monday - Friday: 8 a.m. - 4 p.m. 
Rental Information
Room Rates
Classroom/Conference Room/Lab:
$75 Four-Hour Rate (If time is in both the morning and afternoon, this is counted as a full-day as we cannot book around this time period)
$150 Full-Day Rate
Large event space C110 and C111 combined $300 Full-Day Rate
$400 Multi-purpose room C122
Facility rentals may be arranged for:
Apprenticeship Meetings
Board Meetings
Lectures
Safety Training
Workshops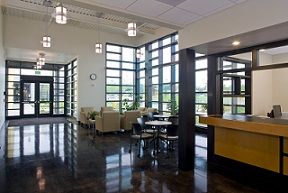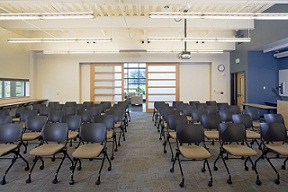 Forms and Neighborhood Information
Parking and Related Fees
$75 for audio visual set up.
Parking is available for $3 a day. Attendees pay at the parking kiosks located in front of the Colin Educational Hall and entrance to Building B.