Summer Institute for Union Women - El Instituto de Verano para Mujeres Sindicalistas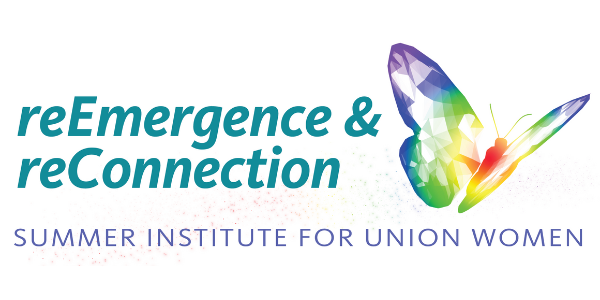 Our pandemic separation has been long – it has been three years since our last gathering in British Columbia.  Join us to re-emerge from isolation, and reconnect with union sisters!
Summer Institute for Union Women (SIUW) includes leaders and activists from unions, labor studies programs, apprenticeships and worker organizations from across British Columbia, the Western U.S., Hawaii, and Alaska. SIUW is for all our cis and trans union sisters, as well as our non-binary siblings who are comfortable in a space that centers the experiences of women.
SIUW 2022 is a comprehensive three-day leadership institute consisting of skills building workshops, cultural activities, political action and education sessions designed to expand our understanding of solidarity and rebuild connections across our region.
Schedule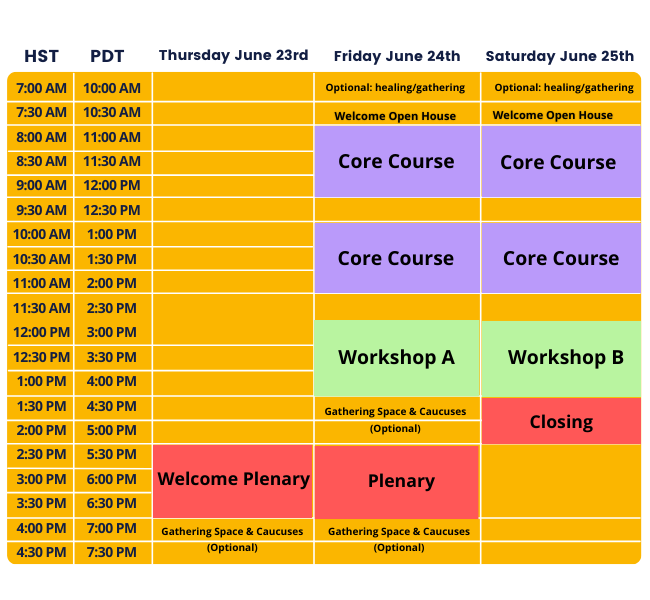 Plenaries
Summer Institute will kickoff with an opening plenary on Thursday and a Reproductive Justice plenary on Friday. Both plenaries are scheduled for 5:30pm to 7pm Pacific Time (PDT).
Today's announcement by the U.S. Supreme Court overturning the abortion rights formerly guaranteed will have far reaching and profound affects on us all. The immediate impacts will vary widely, based on which state or nation we reside in, our gender identity, race, age and economic class. As we organize to protect ourselves and each other, what will solidarity look like? What will we need from each other, and what can we learn from each other?
Join us for a conversation between labor and political activists North and South of the colonial border to discuss lessons of history, next steps, and resources to share.
Moderator: Shaunie Wheeler – Teamsters, Joint Council 28 Political Director; Chair Washington State Labor Council Women's Committee.
Panelists:
Judy Darcy; former President Canadian Union of Public Employees, Member of the BC Legislature, and Minister of Mental Health and Addictions.
Cherika Carter; WA State Labor Council Political Director
Tina Turner-Morfitt; Oregon Coalition of Black Trade Unionists (CBTU)
This plenary is for all our cis and trans union sisters, as well as our non-binary siblings who are comfortable in a space that centers the experiences of women.
Panelist Biographies: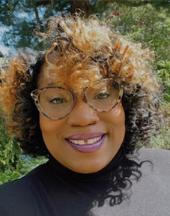 Cherika Carter (she/her) is the Political and Strategic Campaigns Director of the Washington State Labor Council, AFL-CIO where she is a proud member of OPEIU Local 8. She is a certified Pharmacy Technician by trade, and has carried a union card for over half of her life. As a graduate of THE Ohio State University, she is a forever Buckeye, but the evergreen state is home. She has found purpose helping to advance the freedoms of all working people through advocacy, empowerment, and collective action. When she isn't growing political power or fighting for Washington's working families, she's creating epic music playlists while working on the perfect two-strand twist outs.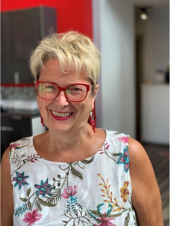 Judy Darcy is the former National President of Canada's largest union, the Canadian Union of Public Employees, and was the only woman to lead a national union in Canada at the time. She served as Secretary Business Manager of the B.C. Hospital Employees Union, and became a New Democratic Party Member of the British Columbia Legislature and Canada's first Minister of Mental Health and Addictions. She has been active in the women's movement since the late sixties including the historic fight for reproductive rights in Canada.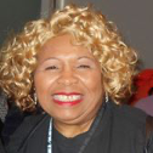 Tina Rouchelle Turner-Morfit was born and raised in California. She graduated from Willamette University Class '78 and is the mother of 3 adult females. She has served as: Public Employee Retiree Pensioners after a 38 year career with the Oregon Department of Corrections, Vice-President of the American Federation of State, County and Municipal Employees Retiree Chapter in Oregon, At Large member of the Executive Board of the Oregon AFL-CIO representing constituency groups, One of three host on 2 monthly Labor Radio shows (KBOO 1st Monday of each month 6:00 pm – 6:30 pm and Willamette Wake Up KMUZ Community Radio 'HOLLA FOR LABOR'  last Thursday of each month 8:00 am), Current president of the Oregon Chapter Coalition of Black Trade Unionists, Member of the Jobs with Justice Workers Rights Board and 2022 Recipient of the Addie Wyatt Award.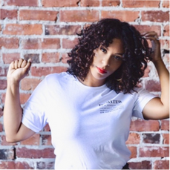 Moderator Bio: With more than 15 years as a Union Activist, Shaunie Wheeler-James currently works as the Political and Legislative Director for Teamsters Joint Council 28; representing the 12 locals across Washington State, Idaho and Alaska. Shaunie spends most of her efforts in the wonky world of politics, navigating the complex intersection between campaigns, messaging and public policy. In this role, she leads the union's state and local legislative and electoral program.
Core Courses
Courses will be offered 11am-2:30PM PDT on Friday and Saturday with a brief lunch break for a total of six-hours of instruction. Courses run simultaneously so you can only take one. Click on a course name to expand for course description and instructor biographies.
Building Power Through Cross-Racial Solidarity is a participatory workshop that shares practical tools for building union solidarity in our workplaces. These sessions will help participants engage in conversations to build unity and solidarity across race and gender.
These activities and conversations will: be grounded in our collective history and legacies of race and gender in the labor movement, share space with each other to live the tools that we have learned, and continue to learn to preserve our well-being to continue to fight for racial and economic justice.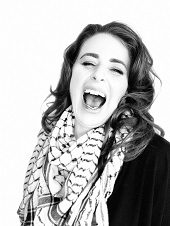 Laurel Albina (she/her) is an equity-informed facilitator and interest-based mediator with an extensive background in labor relations and negotiations.  She resides in so-called Vancouver, B.C. Canada and works on both sides of the colonial border.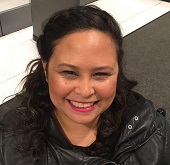 Ligaya Domingo is currently the Racial Justice and Education Director for SEIU Healthcare 1199NW where she has worked for over 16 years. She started as a union organizer in the AFL-CIO's Union Summer Program in 1997, worked for SEIU International for a number of years, and after many years working as a field organizer she now leads the local's Racial Justice program and helps to lead the union's education, training, and development programs for members and staff. She is also Secretary and Trustee for the SEIU Healthcare 1199NW Multi-Employer Training Fund. She is also an officer of the SEIU Asian Pacific Islander Caucus. She has served two terms as the Seattle APALA chapter appointee to the National Executive Board member of the Asian Pacific American Labor Alliance and is currently the Second Vice President of National APALA. She has also been appointed to serve on a number of a of committees and boards where she represents Seattle APALA including: MLK Labor, Washington State Labor Council, the Harry Bridges Center for Labor Studies Advisory Committee, and Washington State Labor Education Research Center. She is also a member of the SEIU Racial Justice Committee, Washington State Labor Council's Racial Justice Committee, MLK Labor's Racial Justice Taskforce where she serves as the co-chair, Seattle King County Workforce Development Council Board Member and Chair of the Equity Committee. She has a Ph.D. and a M.A, from the Social and Cultural Studies Program in the Graduate School of Education at the University of California, Berkeley.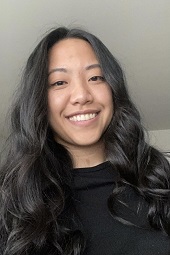 Amy Leong (she/her) is the community organizer on staff with the APALA Seattle Chapter. She joined the Seattle Chapter as staff to build the bridge between the labor movement and the broader community. She hopes to continue to develop more space for AANHPI workers in local and national labor movements and help leaders step into their power.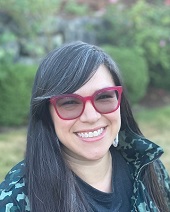 Kasi Perreira (she/her) is an organizer, artist, loving partner and mama of two. She serves as the Director of Racial and Gender Justice at the Washington State Labor Council, AFL-CIO.
This workshop will introduce participants to the Collective Bargaining process, with a focus on the bargaining cycle, why and how we bargain and on the importance of building member power to support bargaining.   Participants will learn about the importance of preparation and planning, working together as a team with your committee, what to expect at the table, and being strategic at the table and in the work site to ensure the best outcome for your membership and community.
Instructors:
Joey Hartman retired as president of the Vancouver & District Labour Council (British Columbia) in 2018.  Her union activism began with 14 weeks on the picket line during a 1981 municipal strike that resulted in significant pay equity gains. Since then, Joey spent many years as a union advocate and negotiator. She continues in a governance role on several boards, including the BC Labour Heritage Centre, Vancouver Community College and the Council of Canadians. The SIUW has always been among her favourite events.
Linda Schulz works as an Education Representative for the Hospital Employees Union (HEU) in BC,  facilitating a wide range of courses, from Steward trainings to dealing with conflict in the workplace to developing diverse, equitable and inclusive leadership in the Labour Movement. Before working in education she was in servicing in the public and private healthcare sector and served as lead negotiator in private sector negotiations. Previous to being on staff with HEU she was a member activist at her worksite and has been active for many years as an advocate for the women's and 2SLGBTQIA+ communities.  She loves being part of the learning environment, whether as a facilitator or participant, and is thrilled to be joining the SIUW team for the first time this year.
When workers come together to improve their conditions on the job and fight for justice both on and off the job, they are ORGANIZING. Current successes among Starbucks workers, Amazon workers, among teachers and other public sector workers and beyond tell us that we're in an historically significant moment. What better time to take a deep dive into the theory and practice of organizing?! In this class you will hear about exciting examples of successful organizing campaigns and learn some of the basics – from leadership development, to identifying key issues and moving others to collective action. It is only through building our power that we can challenge the exploitative nature of work under capitalism and fight for racial, gender and climate justice. Come hone your organizing skills!"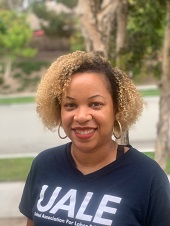 Cheryl Coney is a San Diego native and currently works for the California Teachers Association (CTA).  Cheryl has experience in community and worker organizing and has worked in the labor movement for over a decade.  Before joining CTA Cheryl worked for various private and public sector unions. She also served as the project director for the Union Women's Leadership Education Project and as a labor educator at The Washington State Labor Education and Research Center (WA LERC). When Cheryl isn't facilitating or working on a campaign she enjoys reading and baking with her family.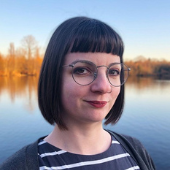 In June 2021, Kari Michaels was re-elected as Executive Vice President of the BCGEU for her second term. Kari joined the BCGEU as a member when she and her fellow workers at the Kwantlen Student Association formed a union at their worksite. She quickly became active, first as shop steward and subsequently stepping up as a bargaining committee member. Kari is a passionate advocate for social justice and believes in building workers' capacity to take action to improve their working conditions through education and training. She is a firm believer in the old union adage: "The working class and the employing class have nothing in common". Whether she is facilitating workshops, joining workers on a picket line, or talking to fellow members about organizing strategies, she is always looking to further strengthen the working class and encourage direct action to fight for a better world.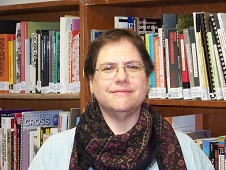 Sarah Laslett is the Training Director for WeTrain Washington, a project of United Food and Commercial Workers Local 3000 in Seattle. She has worked at Labor Education and Research Centers in Washington and Oregon and has more than twenty years of experience in the labor movement. Sarah has worked as both an internal and external organizer and held staff positions in both public and private sector unions. Her educational philosophy is based in the belief that adults already have a lot of the skills and knowledge they need to organize successfully. The role of education is to draw out that knowledge, add more information and build confidence, and give working adults the opportunity to apply their knowledge and skills at work and in the community.
(this course is currently full) This course aims to help women in the labour movement reflect, learn and to take action to break down barriers that we face in our unions and communities. We will explore gender-based discrimination and how to organize our strengths, capacity and skills in solidarity.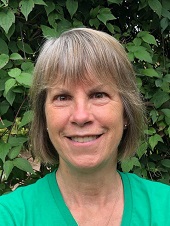 In all of my careers, (four going on five), I have been involved in training and education. I enjoy working with union members, non-profits and staff to bring them what they need, when they need it, and making it fun. Let our willingness to learn and grow never end!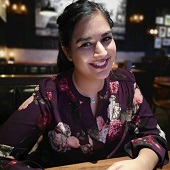 Hello! My name is Kyra and I am looking forward to facilitating the Women in Leadership course this year at the SIUW. I am an Education and Human Rights Representative with the Hospital Employees Union (HEU). My community work includes the Women and Gender Rights Committee with the BC NDP, Vancouver and District Labour Council, and the BC Federation of Labour Young Workers Committee. I got involved in Union activism in 2015 after a workplace accident as a non-union member, which determined to be 100% employer fault by WorkSafe BC. This incident lead to an opportunity to learn about the labour movement and then I co-lead an organizing drive to join HEU's membership.
Workshops
Workshops will be offered 3pm-4:30PM PDT on Friday and Saturday. There will be separate workshops on each day so you'll get to participate in two workshops. Click on a course name to expand for course description and instructor biographies.
Offered Saturday Only
In this course we will delve into why and how the SIUW is moving to include all marginalized gender identities. Together we will reflect on the challenges Trans and Gender Non-Conforming workers face and why historically we do not talk about or celebrate gender diversity. Finally, we will brainstorm solutions for change and discuss how we use our power as unionists to advance the movement for Trans Rights.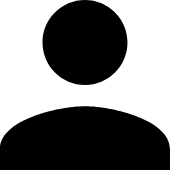 Esperanza Fonseca is a union organizer, writer, filmmaker, and member of the transnational feminist organization AF3IRM. She is currently based in California and has nearly a decade of experience in organizing workers and community leaders. She got her start as a Fellow with the Ziegler Young Religious Leaders Organizing Fellowship, where she organized faith leaders to advance economic justice initiatives in the City of Los Angeles. Fonseca is a graduate of the Women's Policy Institute, where she spearheaded and won the "Access to Safe Food Choices and Food Security Act of 2019," which created a statewide Restaurant Meals Program that vastly increases access to hot and prepared food by CalFresh recipients who are homeless, elderly, or disabled. She recently appeared in and co-produced the docu-narrative Sell/Buy/Date, directed by Tony-award-winning filmmaker Sarah Jones.
Fonseca graduated from Whittier College with a degree in the Whittier Scholars Program: Feminist Studies and Liberation Theology and is currently completing a post-graduate program in geospatial technology. She maintains a blog at proletarianfeminist.medium.com and writes on gender oppression and imperialism. Her work has been translated into Spanish, Dutch, German and Polish and her story and words have been featured in Politico, VICE, Truthout, and the New York Times.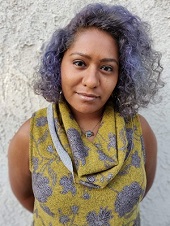 Joan Jones (she/they) is the current Executive Director of the SEIU Washington State Council.  Joan began her career as a labor organizer with SEIU 925. From there Joan went on to lead SEIU's young worker engagement and strategy in the United States and Canada as their Millennial Coordinator. Prior to joining the Washington State Council Joan was the principal Founder and Acting Executive Director of the National LGBTQ Workers Center. Joan additionally is a Senior Atlantic Fellow for Social and Economic Equity at the London School of Economics and a proud board member of The Washington State Budget and Policy Center as well as the 501c4 "Invest in Washington Now!"  In their free time they can be found wandering various dog parks with their wife and two poodles or at their Local hardware store dreaming up their next home renovation project.
Course Offered Saturday Only
In this workshop we will be looking at and creating art for a cause. We will examine how art has inspired social progress in labor movements throughout history and to our present day, while also healing its creators and the communities they make art for. This workshop will introduce skills in identifying causes you care about and how to create art related to those causes. No prior experience with art making is necessary to participate, just bring any artistic tools of your choice and look forward to hanging out and making art!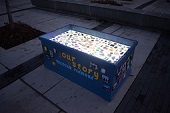 Nina Vichayapai is an artist from the Pacific Northwest who explores physical spaces as expressions of the people who shape them. Through researching and sharing underrepresented histories she studies what it means to belong within the American landscape. Her work has been featured in museums and galleries across the West Coast.
Offered Friday and Saturday
When did you become active in your union? Why? What does it mean in your life today? As union activists, you are called upon to tell your union story in many settings: organizing new workers, energizing workers already in your union, persuading legislators to pass a pro-union bill, media interviews and more. Do you get tongue-tied? Don't know where to start? Learn how to tell your union story in this interactive workshop using a foolproof four-step method (plus 2 bonus steps). Sharing and communicating your experience is a key skill that will help you build power for the labor movement.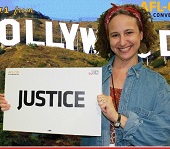 Laureen is a writer, editor and content strategist who gives voice to working people and those struggling for social justice. She works for the Kaiser Permanente Labor Management Partnership and was the first-ever communications director for United Nurses Associations of California/Union of Health Care Professionals, an AFSCME affiliate. Laureen was a writer at the national AFL-CIO in Washington, D.C. and a journalist covering government, politics and social issues in Los Angeles and Sacramento before that. In her spare time, she enjoys creating mixed-media collages.
Offered Friday Only
In this workshop, participants will learn about the ways sex work is criminalized and explore how we can shift the discussion towards solidarity and support of sex workers, both within our unions, and in the wider labour movement.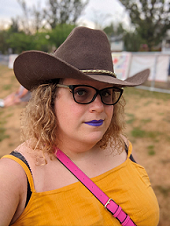 Lisa is an activist with the Hospital Employees' Union. She is currently the chairperson of HEU's founding local, she sits on the HEU facilities bargaining committee, and on HEU's two-spirit, nonbinary and women's equity committee. She also brings years of experiential knowledge of sex work, and has worked as a grassroots community organizer and within the nonprofit sector in Vancouver's downtown eastside.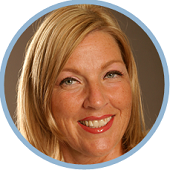 Maxine Doogan is an American prostitute, social justice and politics expert and advocate, documentarian, artist, author, and media personality. For 33 years, Maxine has regularly traveled across the U.S. and abroad, providing erotic services and advocating for the expanded rights and protected working conditions of sex workers.
Offered Friday and Saturday
Join fellow union members to learn about victories and campaigns of the past and how our history shapes the present and future of the labor movement. This is an interactive workshop that will focus on the tactics employed by The Washing Society in 1881. After emancipation from slavery, this union and many others were formed by black domestic workers, as many working class communities did not have safety nets and the organization became associations of mutual aid. This trade organization organized the Atlanta Washerwoman Strike as they fought for higher pay, respect and autonomy over their work. Come discuss the strategy and tactics that were used and what we can learn from this extraordinary group of activists and organizers.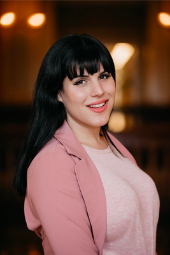 As an organizer that believes in collective worker power, Prachi Goyal has been engaging in rank and file movements through understanding the inherent trauma of exploitation within work. Due to her own experiences as a child of immigrants, her start within the movement was through immigrant and farmworker justice in Western Michigan. She then attended the Labor Center at UMass Amherst where she worked with Community Labor United to help increase accessibility to childcare. Additionally, she engaged in rank and file organizing through organizing with UFCW 1459 and then ultimately voted in to be Co-Chair for GEO-UAW 2322. She helped to create campaigns to bring racial justice, immigrant rights, disability rights and gender equality issues to the table.  Afterwards, she worked as an organizer with Unite Here-New England Joint Board where she focused on new organizing for workers in the hospitality industry. 
She is an educator and facilitator of labor organizing training for emergency workers through EWOC (Emergency Worker Organizing Committee), a national project with DSA and UE. She is also a healing justice organizer within the labor movement through being part of a collective called Healing Not Harming. 
Currently, she is a Labor Educator for WFSE- AFSCME C28.
Offered Friday Only
Guided conversation facilitated by two Tradeswomen who share their journey from the field to the British Parliament. Fresh off the plane from their recent voyage with Trades Women Building Bridges as a part of a delegation to London to increase women within the trades on a global scale.
The conversation will include:
Using the art of storytelling to articulate your success story.
The importance of being a dope original not a common copy.  
Not allowing the culture of the industry to force you to lose your authenticity.  
Tapping into the 'why" of what we do and staying true to your value.  
How to overcome the dark side of the industry and thrive.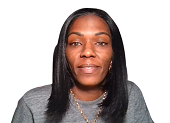 Nickeia Hunter works with individuals and organizations to amplify everyone's part in changing the culture across the trades. With diversity and inclusion. Building safe harassment free workspaces so we can all succeed in the world we work in. Nickeia's honors include being recognized as one of the Commissioner's on the Criminal Justice Training Center appointed by Governor Jay Inslee, Winning an Internship with the Washington State Labor Council this 2022 session, being appointed the Chair of the Legal Redress Committee NAACP Vancouver Branch1139.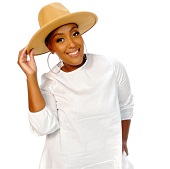 Denise Nicole Franklin is currently ANEW's Director of Justice, Equity, Diversity, and Inclusion as well as the Director of RISE Up (Respect, Inclusion, Safety, and Equity in the Construction Trades) a Respectful Workplace Program. Formerly working in workforce development as the Career & Education Navigator for Port Jobs' Airport Jobs and Airport University Programs. Helping incumbent workers many of whom were immigrants and refugees define their career pathways to go back to school or obtain family-wage careers. She currently serves on the board of directors of the Regional Pre-apprenticeship Collaboration as the Vice President.
Offered Friday and Saturday
We're all communicators and how we communicate matters. This workshop will help you apply a strategic framework to your communications, whether it's on the shop floor, at the bargaining table, in a media interview, or in a meeting with an elected official. When we communicate more strategically with our audience, we increase our potential to move them towards our goals. You'll explore the four components of a strategic communications plan (Goals, Audience, Messages, and Engagement). You'll also have the opportunity to work on your own plan and workshop it with the group.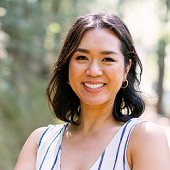 Van Nguyen (she/her) is currently the Communications Director at UC Berkley's Labor Center. She comes to this position with nearly 15 years of experience in social justice movement work. She is a passionate advocate for social, economic, and racial justice, rooted in her lived experiences as a daughter of Vietnamese refugees. Bringing together the art and science of communications, Van enjoys building relationships with people and organizations to support them in saying what they want to say to reach the people who matter to them.
Offered Friday and Saturday
Research in strategic campaigns aims to understand power: who holds it? Where and how can change happen? What are some of the approaches we can utilize to influence the needed change?  In this workshop, we will share information and experiences related to strategic campaigns by creating a collective definition and exploring the role of research in them. In order to unpack this, and to demonstrate that strategic research is accessible, we will provide a space where examples, resources, and ideas will be shared.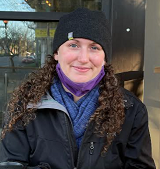 Rachel finished her Masters of Public Policy at Oregon State In 2013 and began working at SEIU Healthcare 1199NW as a Union Organizer. She transitioned into research in 2016, and was the research team lead for over three years, developing new team members and providing research support for the union and not-yet-union members across Washington State and Montana. In May 2022, Rachel became the Research Coordinator of the Harry Bridges Center for Labor Studies at the University of Washington to support community and union members, students, and faculty working towards equitable conditions for workers in Washington State and beyond.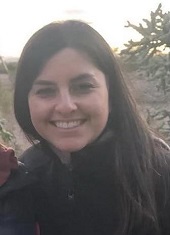 Sabrina graduated from Gonzaga University in 2004 and became a Union Organizer with SEIU Healthcare 1199NW (1199NW) in 2008, supporting union membership in eastern Washington. In 2012 Sabrina became a lead organizer and in 2016 she became the Director of Central and Eastern Washington. Sabrina supports staff development and a growing membership. In 2020, Sabrina began to also oversee Montana membership as she served as the Lead Negotiator of a successful first contract campaign in Kalispell.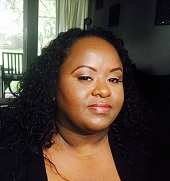 Eden began working as a Union Organizer at SEIU Healthcare 1199NW in 2010 after finishing her degree at Washington State University. Eden became a Lead Organizer in 2013 and has since led teams to successfully organize thousands of healthcare workers in Washington State. In 2020, Eden became the Co-Organizing Director at 1199NW, and she continues to develop and support teams organizing not-yet-union healthcare workers and improving the standards for all healthcare workers across Washington State and Montana.
Though we can't yet gather in person, we will have plenty of informal spaces to recreate the lunchtime and late night gatherings we miss, in addition to our usual excellent classes, workshops and events.
This summer's SIUW is hosted by the WA Labor Education and Research Center in partnership with the WA State Labor Council and the United Association of Labor Educators. For general questions contact the WA Labor Center at Labor.Center@seattlecolleges.edu or 206-934-6671.