Blog
Summer Institute for Union Women 2023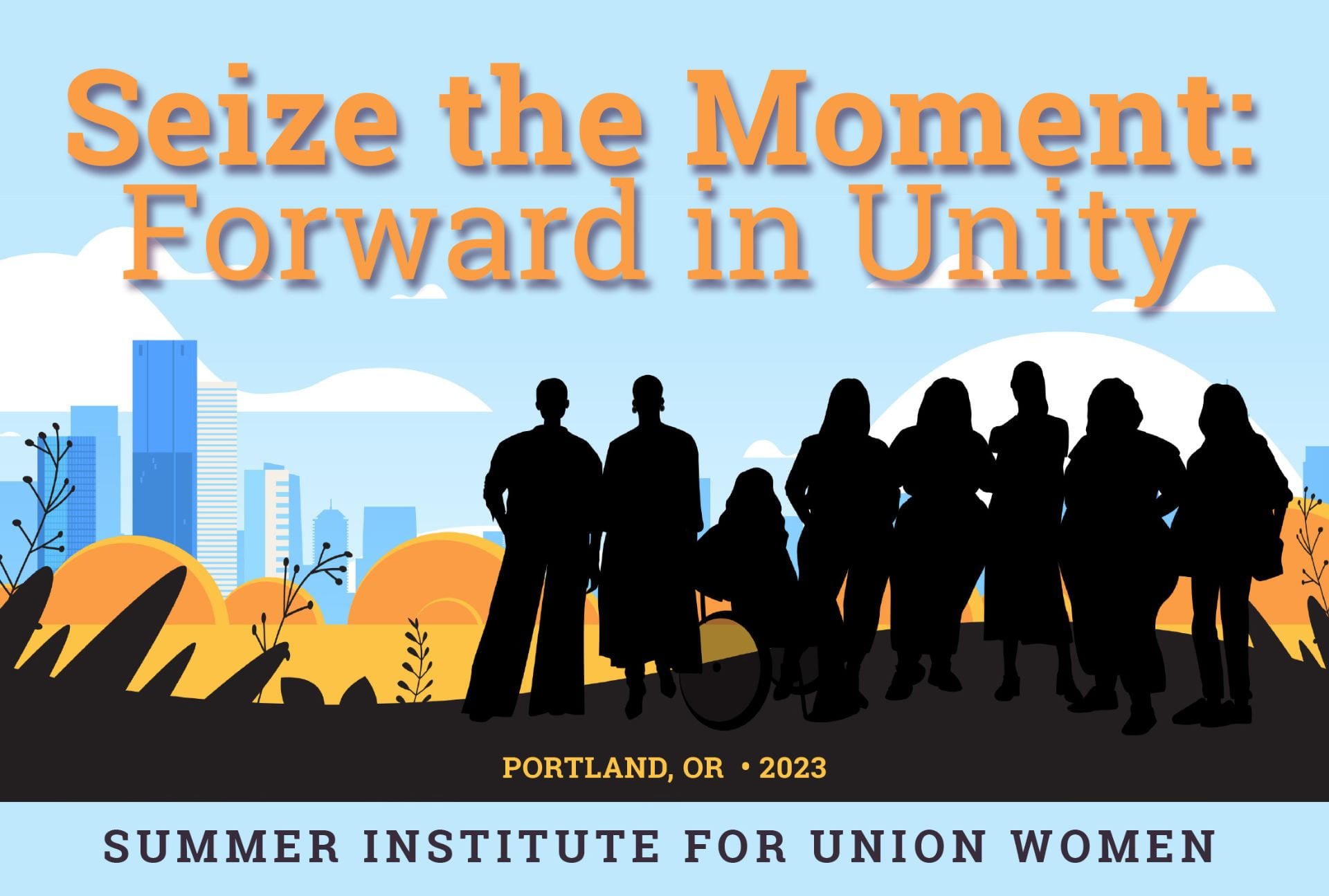 University Place Hotel Conference Center, June 25 – 28, 2023 in Portland, Oregon
Download a flyer to distribute here
Registration Now Open
$1300 for conference, hotel, and meals
$700 for conference & meals only
$150 for Monday's workshops, panel, and dinner
Summer Institute for Union Women is a comprehensive leadership institute consisting of skills building workshops, cultural activities, and education sessions designed to expand our understanding of solidarity and rebuild connections across our region. This event is for all cis and trans women, non-binary, queer, questioning, and those who are comfortable in a space that centers our experiences. Contact rwhittak@uoregon.edu for more information.
For Washington State participants we are excited to offer additional full and partial scholarships to cover registration. When registering be sure to indicate that you'd like a scholarship, and we'll contact you with further details. You must register by May 1st to be considered for this additional pool of scholarship money, and we will notify you the week of May 8th if you'll be offered a scholarship. Contact us directly with questions about scholarships.

---
When registering you'll get to choose your core course which is a class you'll be taking each day of the institute. This year's core courses are:
Union Organizing 101 and Beyond
Take your Leadership to the Next Level
Winning a Strong Contract: Strategies for Success
Where Labor Intersects: Building Alliances in Our Fight for a Just & Equitable Society
Globalization and Immigration
Reconciliation and Indigenous Sovereignty
Visionary Leadership: How to Build Power & Solidarity in a Post Pandemic World
Monday Workshops:
Fun & Creative Actions
Combating Sexual Harassment in the Workplace
Transforming Our Union Culture: Creating an Environment in which BIPOC Leaders & Members Can Thrive
Survive and Thrive as an Activist/Leader
Women's Labor History: US and Canada
Digital Strategies to Organize, Engage and Build Leadership
Wednesday Workshops:
Creating a Workspace Culture Welcoming to Queer Folks
Organizing Through and Across Differences
Emerging Black Women Leaders in the Labor Movement
Find Our Voice: Public Speaking
An Injury to One is an Injury to All: Supporting Undocumented Workers
Reproductive Rights as a Worker Issue
Supporting New Organizing Efforts
Neurodivergent Leaders: Overcoming Obstacles and Embracing Our Strengths
We are excited to hand off the hosting of this conference to the Oregon Labor Education and Research Center after we hosted a virtual national gathering in 2021 and an online regional institute in 2022. Hope to see you in Portland this June 25-28!