Language Access & Equipment Loan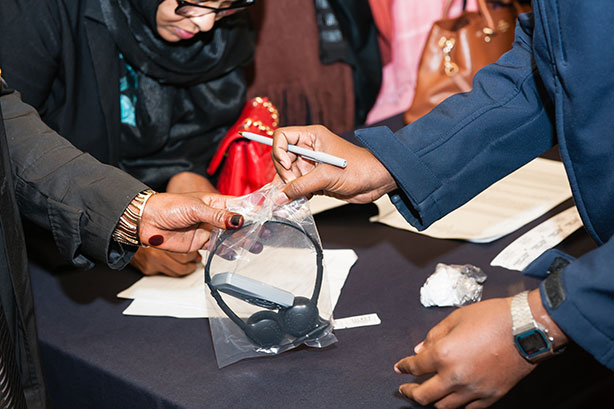 Our Labor Center is fully committed to providing high quality, accessible training to workers throughout our state, regardless of race, gender, age, nationality – or primary language.
Currently, Labor Center educators can provide training in English and Spanish.
Further, to meet the changing needs of our community and the organizations we serve, the Labor Center has acquired interpretive equipment for use in our training sessions and public events.  We will work with you to provide simultaneous translation services as needed.
Our interpretive equipment is also available for loan to our community partners. At no cost.
Contact our office for more information:
Email: alex.bacon@seattlecolleges.edu
Phone: 206.934.6671