Blog
Labor Resurgence Labor History Conference in Tacoma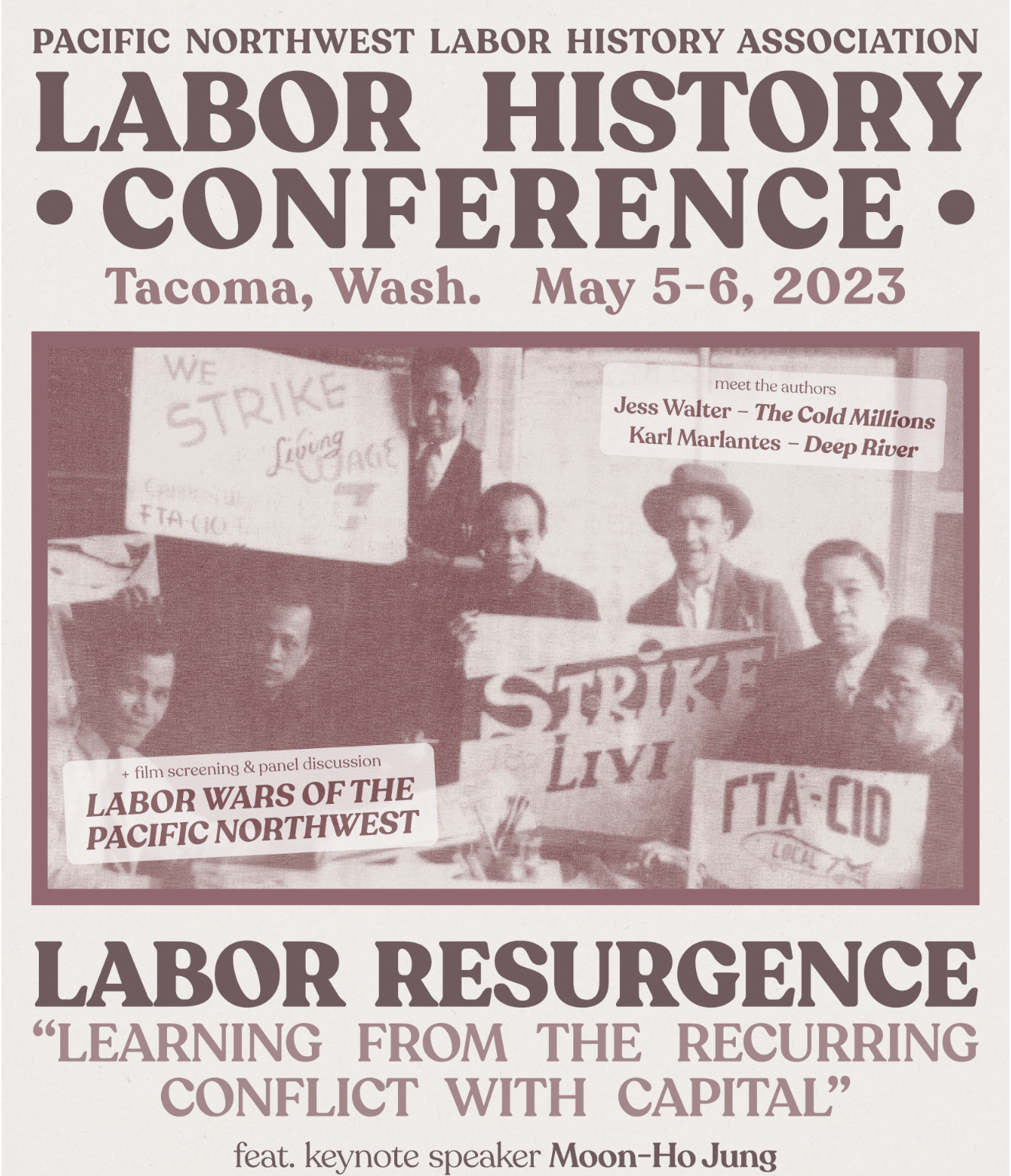 $50 Early Bird Registration until April 22
$60 Registration after April 22
Registration includes Saturday May 6 awards banquet dinner ticket.
Join us for the annual Labor History Conference put on by the Pacific Northwest Labor History Association with support from the Labor Center. This year's conference will be held on the UW-Tacoma campus and at the Washington State History Museum, and conference registration includes free admission to the museum on Saturday!
This year's keynote speaker is Moon-Ho Jung, Professor, Department of History at the University of Washington and Harry Bridges Endowed Chair in Labor Studies and Director, Harry Bridges Center for Labor Studies and author of Menace to Empire: Anticolonial Solidarities and the Transpacific Origins of the US Security State.
Friday May 5 will feature a free kickoff event at 7pm at UW-Tacoma, Our Rebel Girls: A Talk with Jess Walter and Karl Marlantes. Authors of the Cold Millions and Deep River will join labor historian Heather Mayer to discuss their Pacific Northwest historical novels, whose heroines are IWW (Wobblie) organizers.
Join us May 5 and 6 in Tacoma for workshops on the history of labor on the waterfront, in timber and canneries, racial justice and the fight against restrictive covenants, migrant workers' unions, Black liberation struggles and more Pacific Northwest working class history!
The Labor Center is excited to offer free registrations for Seattle Colleges staff, faculty and students. See here to apply.