Our Staff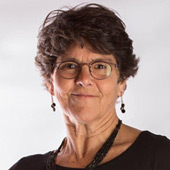 Adair Dammann, Director
(206) 934-6859
adair.dammann@seattlecolleges.edu
Adair Dammann brings to the Labor Center her extensive experience and a deep commitment to advocating for workers, especially those in low-wage jobs, immigrants, and women. In addition to a long career with the Service Employees International Union, Adair has worked for Planned Parenthood and the Sierra Club. She has taken her passion for adult education to Tanzania where she volunteered to teach English in a business school for low-income adult women, primarily street vendors.  Adair holds a Master's Degree in Public Administration from the Kennedy School of Government.
---
Alex Bacon, Program Coordinator
(206) 934-6671
Alex.bacon@seattlecolleges.edu
Alex Bacon is the Program Coordinator for the Labor Center. Born and raised in the Puget Sound, he brings experience in administration, finance, and communications from his past positions at the Seattle Central College Library, SEIU, Jobs with Justice, and co-directing a veterans and military rights project in Lakewood. Alex also has a passion for labor history and worker organizing and has held leadership positions in the classified staff union as well as holding a Bachelor of Arts degree from The Evergreen State College with an emphasis in labor studies.
---
Emilie Slater, Labor Educator
emilie.slater@seattlecolleges.edu
Emilie Slater is a Labor Educator with the Labor Center. She is a former organizer with SEIU, a Strategic Researcher with the National Nurses Union, and holds a Master's degree in Labor Studies from the University of Massachusetts. Prior to working with the Labor Center, she was a research scholar at the University of San Martin in Buenos Aires, Argentina focusing on worker owned factories. She brings with her a passion for worker empowerment and dedication to building an equitable labor movement.
---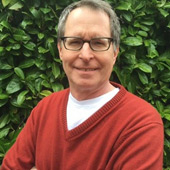 David L. West, Researcher
(206) 934-5380
david.l.west@seattlecolleges.edu
David West collaborates with other researchers, labor and community organizations to evaluate key issues facing Washington's workforce, with a particular focus on low-wage workers. David's work includes analyzing the impacts of policy options for Washington's changing workforce and identifying policy options which can benefit today's workers and their organizations, and reduce economic inequality. He also works on special projects for the Labor Center, including the Rights@WorkWA website. David has an MPA degree from the Evans School of Public Policy and Governance.
---